A Memorial Site for Those That Have Lost Children
Since 1998, this site has supported 5572
parents, families and friends
that have lost children of all ages.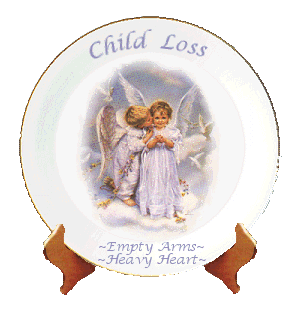 Exclusive Logo designed for
childloss.com
created by Canadian Angel Graphics
THANK YOU, Lisa!




We are now INTERNATIONAL!
We have been visited by The Netherlands, England, Italy, Portugal, Spain, South America, Central America, and Canada!
Thank you all for you links, word of mouth, and SUPPORT!





For Memorials in Progress:
CLICK HERE





We honor all ages of childloss,
from conception through adulthood.



If you are grieving the loss of a baby,
or know someone that is,
please see our SITE NEWS
for an important and helpful book,
given FREE of CHARGE
by a Mom that has suffered this type of loss.
This book is donated to all that are grieving
the loss of a baby, and to
support organizations that deal with
this type of grief.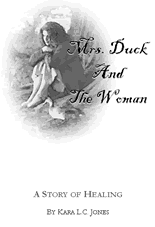 If you lost a child of any age, you are welcome here!
Please visit the next page
for helpful support pages for all types of childloss.

Important information about
House Amendment bill!!
The first hurdle, Fought so long by
Jean Morrisey of Massachusetts,
has been won! Massachusetts Proclaims
October 15 as Pregnancy Loss Remembrance Day!
The story is not over!
Read more on our
SITE NEWS!

Now, let's make it COUNTRYWIDE!








~Notice~

I am back from Florida!
I will begin designing web pages by week's end
(Nov. 10, 2000).
I have a new website designer joining the site,
that will be helping me design pages.
I would like to welcome
Sonya Pace
who has graciously volunteered her time
to help develop webpages for parents with me.
You may read more about Sonya on
Our Site News!





You may submit requests, by using our
easy email form.
The link for the form is below.

I currently have 487 requests
for webpages. Please be patient, as I am uploading
on weekend's, every week.
Requests are still coming in, and the average page takes
24 hours to complete, so a request may take
4 to 8 weeks to complete. I will
put each page on a list, and fulfill them daily.
Thank you all for your patience and support.

Each web page also has the logo's for donated Graphic Designs.
Please visit each of these links,
for they are doing this work, Free of Charge.
Thank You!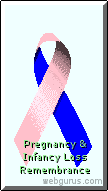 Click here for site news





If you would like a full webpage,
in memory of your child
To fill out a request, please visit our
Memorial Request Form Page,
and your request will be added to the list.
This service is done
FREE OF CHARGE
for all sad Mom's, Dad's, Families and Friends
who want to honor that precious child in Heaven.
Please visit the
Garden of Angels
where you can place flowers, stuffed animals, and cards
in honor of that special child.







Please enter the main site by clicking the link below!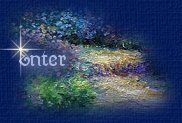 Proud Member of thede TOP 100 SITES!

Please visit each site on the lists,
and offer your support to those with memorial pages.
Thank you all!